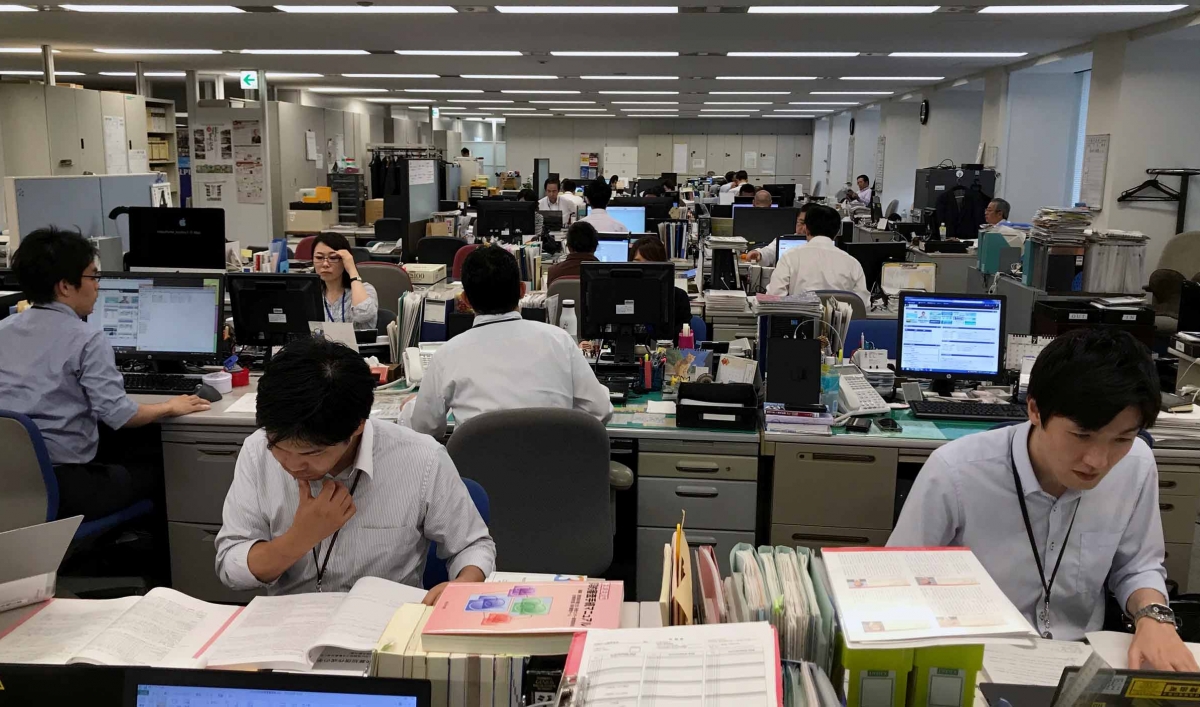 Top 10 Reasons To Do Business In Japan
If you're looking for a new market to expand your business, Japan should definitely be on your list. Known for its advanced technology, exquisite cuisine, rich culture, and impeccable manners, Japan has been a hub for innovation and entrepreneurship for decades.
With a stable economy, a skilled workforce, and a welcoming business environment, Japan offers numerous opportunities for companies looking to grow and succeed in the Asian market. In this blog post, we will explore the top 10 reasons why you should consider doing business in Japan and how Amtech International can help you make the most of this exciting market.
It Has A Strong Economy.
Japan has a robust economy and is the third-largest economy globally, with a Gross Domestic Product (GDP) of over $5 trillion. The country has a thriving export-oriented economy and is home to many globally recognized brands, such as Toyota, Sony, and Mitsubishi. These companies have a significant impact on Japan's economy, generating high revenue and providing employment to millions of people.
A Pool of Highly Educated And Skilled Workforce.
Japan has a highly educated and skilled workforce with a strong emphasis on innovation and continuous improvement. The country's education system is known for its quality and competitiveness, with a strong focus on science, technology, engineering, and mathematics (STEM) education. Japan's workforce is also known for its strong work ethic and dedication to continuous improvement, deeply ingrained in its culture.
Technological Innovation.
Japan is renowned for its cutting-edge technology, especially in areas such as robotics, electronics, and automotive engineering. Japan has a vibrant technology industry that is at the forefront of developing advanced technologies such as Artificial Intelligence, 5G communication, and quantum computing. The country has a strong culture of innovation, with government and private sector investment in research and development (R&D).
Stable Political And Economic Environment.
Japan has a stable political and economic environment, with low levels of corruption and a strong commitment to free trade. The country has a democratic system of government that is stable and has a low level of political risk, making it a safe place to do business. Japan's economy is also stable, with a low inflation rate, a high employment rate, and a positive economic outlook.
It Has A Large Consumer Market.
Japan has a large and affluent consumer market with high purchasing power and strong demand for high-quality products and services. The country has a population of over 126 million people, making it one of the largest markets globally. The Japanese consumer is also known for their discerning taste and high standards, which creates opportunities for businesses that provide high-quality products and services.
Strategic Location.
Japan is strategically located in the Asia-Pacific region, making it an ideal gateway to other Asian markets. The country's robust transportation infrastructure includes airports, seaports, and a high-speed rail network, providing easy access to other regional markets. Japan's location also makes it ideal for businesses that want to expand their operations in Asia.
Supportive Business Environment.
The Japanese government offers various incentives and support programs for foreign investors and entrepreneurs, including tax breaks, subsidies, and visa programs. The country's business-friendly environment supports innovation and entrepreneurship, making it an attractive destination for foreign investors. The government has also implemented various initiatives to encourage foreign investment in Japan, such as the Japan Revitalization Strategy.
Strong Intellectual Property Protections.
Japan has robust intellectual property laws and regulations, making it a safe and secure place to do business. The country's well-established legal system protects intellectual property rights and enforces patents, trademarks, and copyrights. Japan's strong intellectual property protections make it an ideal place for businesses that value innovation and creativity.
High Quality Of Life.
Japan offers a high quality of life, with excellent healthcare, education, and infrastructure, making it an attractive destination for expatriates and their families. Japan's universal healthcare system provides affordable and high-quality healthcare to all residents. The country also has a world-class education system and modern infrastructure, including efficient public transportation systems.
Rich Cultural Heritage.
Japan has a rich and unique cultural heritage, with a deep respect for tradition and a strong focus on craftsmanship, making it an ideal destination for businesses in the creative and cultural industries. Japan's culture is deeply rooted in traditional values, such as respect, harmony, and attention to detail, influencing the country's creative industries.
Japan is renowned for its traditional arts, such as pottery, calligraphy, and tea ceremonies, which are deeply appreciated by locals and foreigners alike. The country also has a thriving contemporary art scene, with many galleries and museums showcasing the work of Japanese artists and designers.
Conclusion.
In conclusion, Japan's rich cultural heritage, stable political and economic environment, supportive business environment. And highly educated and skilled workforce make it an attractive destination for businesses looking to expand globally. The country's focus on innovation, technology, and craftsmanship has made it a leader in various industries and a competitive player in the global economy.
How Does Amtech International Helps Companies Do Business In Japan?
Amtech International is a Japanese trading company that helps companies increase their market shares with various Japanese manufacturers. Being a Japan trading company, we enjoy a pool of exceptional associates that allow our company. To be one of North America's leading automotive consulting groups, connecting the West to the East. To learn more about our services, feel free to contact us.