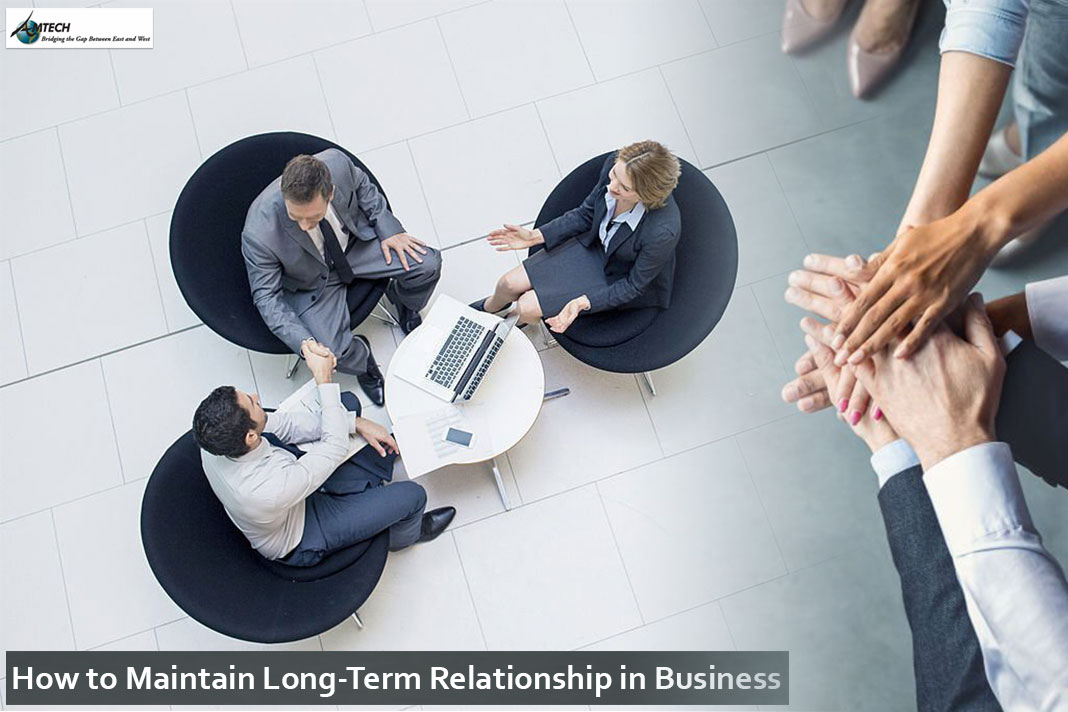 How to Maintain Long-Term Relationship in Business
Building long-lasting business relationships are essential for ongoing success for a business leader. To maintain a long game in a short game world requires you to have business prowess and work to follow these tips Amtech brings you! It will transform your short-term, single-project clients into permanent and productive business partners.
The long-term business relationship increases client loyalty, networking outreach, incoming referrals, reduced marketing costs, and other competitive advantages. When you treat your clients as partners, there is more trust and appreciation in the work you do for them. However, establishing and maintaining partner-level amounts of trust, acceptance, camaraderie, and understanding is not an easy task.
If you wish to build a long-lasting business relationship, here is what you need to do to further your reputation as a strong partner.
Establish a Genuine Brand Presence
When beginning the branding process you should take honest stock of your firm and what makes it unique in the marketplace. A brand aligned with the company's culture and values will connect powerfully with the customers who associate themselves with the same values.
Identifying Common Values and Goals
Once you have build an authentic brand identity, you can communicate that identity clearly to your existing and potential clients. You can appeal to the specific values and goals that your firm shares with them. Similar to forging relationships between people, relationships between firms and clients are stronger if built on mutual understanding and shared principles.
Diligently Researching Client
You cannot lay a foundation of common understanding and principles without knowing more about each of your clients. You have to guide your client research pay particular attention to the preferred methods of communication of your client so that you learn its industry-specific jargon and any information on its latest products and media mentions.
Set Milestones for Your Firm and Be Accountable To Them
Since partnership is a two-way street, you have to make sure your firm delivers its promises. You must remain faithful to established agreements for stronger business relationships. Also, the prime importance of expectation-setting and final accountability cannot be overstated.
Frequent Direct Contact through Email
Emails are an essential part of any relationship-building process. Whether you are making announcements or communicating special offers, you have to make use of emails. It can be time-consuming to manage email campaigns, state-of-the-art relationship management technology can be crucial in these efforts.
Placing High Value on Face-To-Face Contact
Although emails and messages are valuable, there is no substitute for face-to-face interactions. You can schedule routine meetings through video conferencing or in-person so that you know that you and your client are thinking on the same level and are on the same page.
Streamline Your Invoicing and Payment Processes
Invoicing is easier and guarantees promptness, accuracy, and consistency. You can go for integrated digital invoicing and payments systems that can greatly improve your client relationship compared to manual invoices.
Ask For Honest and Ongoing Feedback
You can do wonders with actionable client feedback. Simple communication sends a clear message to your clients that for you, their opinions and feelings matter. Don't wait until your project is over to solicit feedback. Client responses and reactions are invaluable through every stage and process of your relationship management.
Go Beyond Pure Business
Never forget that your clients are human beings and deserve to be treated as such. Even the most business-oriented people appreciate a human touch for relationship building. Invoice your client's things that have nothing to do with the daily grind of the business world. You can also consider sponsoring community events that offer your clients some form of entertainment or just spark up meaningful conversation.
Build strong and long-term relationship in business for more progress and growth by following the above tips!